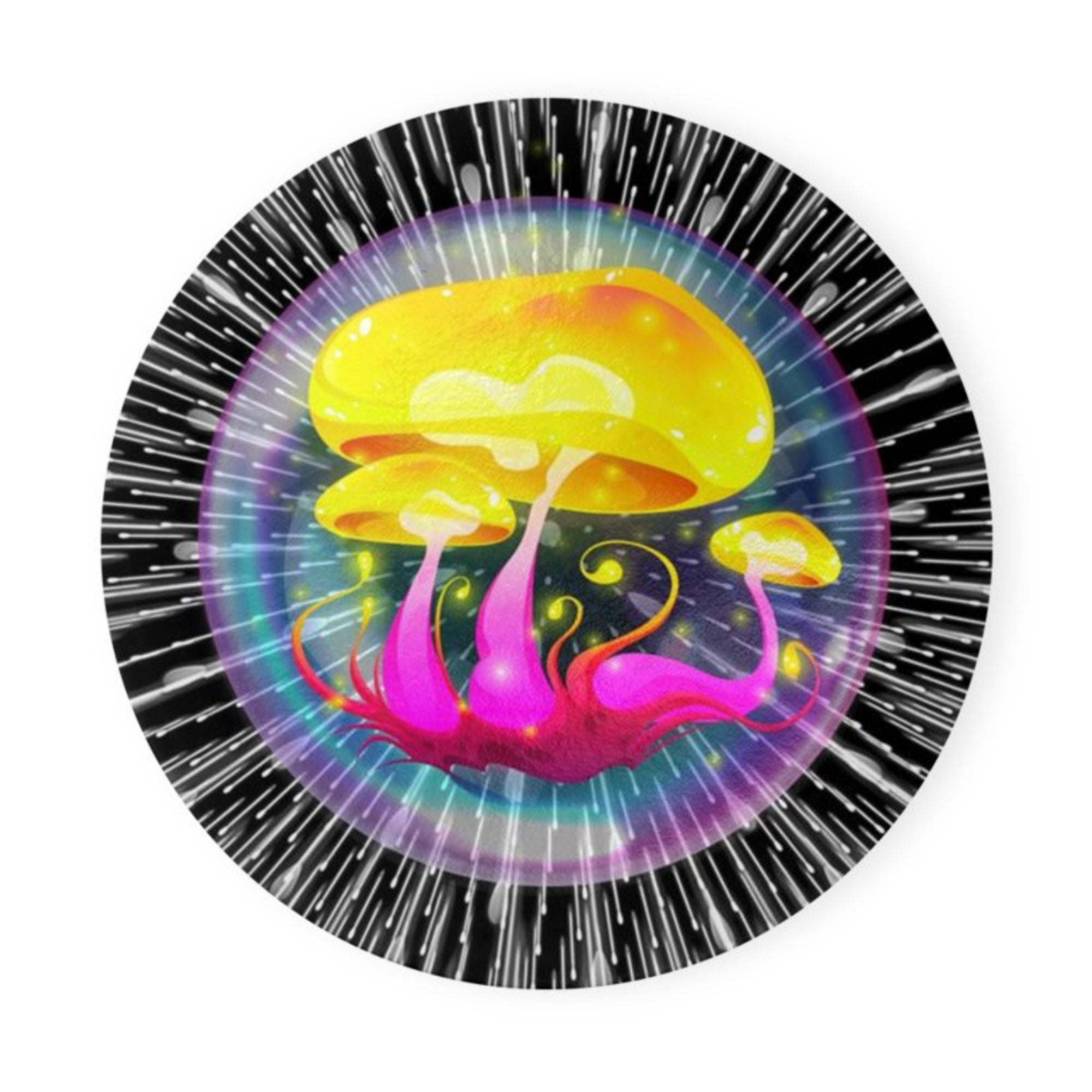 Jewelry Trinket Coin Tray - Trippy Collection - Odyssey
Embark on a spiritual awakening voyage with our Odyssey tray. 
Collection Description: 
Give your home décor a playful touch with MizDragonfly's Trippy  Collection suggesting magic mushrooms expanding experiences. Perfect trays to display your jewelry, coins, and trinkets in your home, retail store or boutique hotel.
Authenticity:
Artwork © MizDragonfly |

 

Numbered Edition of 500. 
Holographic Sticker of Authenticity from

 

Verisart.
Tray details:
Printed edge-to-edge in full-colour permanent print and made from durable artist Perspex, these perfectly sized 4.3" coaster trays are also scratch-resistant and shatterproof. 
4.3" diameter
Scratch resistant & shatterproof
Material: Solid acrylic Perspex
Available in: single or packs of 2-12 
Made to order (handmade in the UK)
Care instructions: 
Gently clean by hand with a mild soapy damp cloth. Shatterproof, and scratch resistant, thus won't bend because of its solid acrylic Perspex. Surface wipe only.
Shipping & Delivery
Exchanges & Refunds
Wholesale
Rentals
Contact Us
Shipping & Delivery
Exchanges & Refunds
Wholesale
Rentals
Contact Us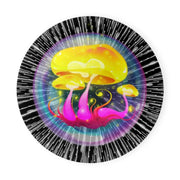 Jewelry Trinket Coin Tray - Trippy Collection - Odyssey